Faith | Fun | Friendship | Family
Chabad at LSU provides a vibrant Jewish student life at LSU for both students and faculty.
We are committed to connecting Jewish students on campus to each other, their heritage, and their Jewish future.
We strive to empower students to take ownership of their Jewish identity - socially, intellectually, spiritually, and culturally.
We welcome all people, regardless of affiliation, background or levels of observance. All are welcome to participate in the many programs and events offered. Chabad is open 24 hours a day, seven days a week and serves as the "Home Away From Home" for all students.
Among the many programs are Shabbat dinners, holiday celebrations, and educational classes.We even have a class where students can earn a stipend while learning about their faith and heritage.
Our programs are expanding constantly; stay tuned for updates!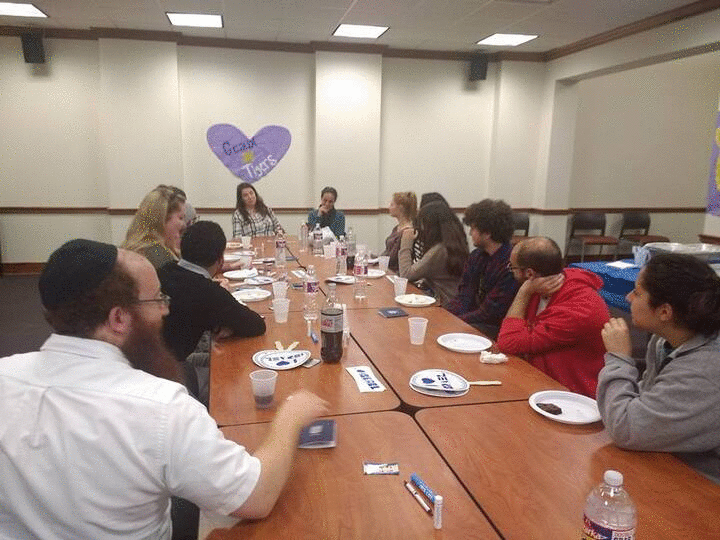 SHABBAT @ CHABAD
Turn Friday night into Shabbat by joining Chabad for a free delicious, home-made, 3 course dinner.
Unwind from classes, bond with friends over homemade comfort food, and feel like home.
Hot food! Cool people!
HOLIDAY EVENTS
Go beyond the Matzah Balls, and discover the depth and meaning of the Jewish Holidays with engaging services, pre-holiday classes and gourmet meals. 
From Chanukah to Passover, Chabad offers meaningful services and events to celebrate the holidays in a warm and fulfilling environment. Your mom will be happy. As will your stomach.
No prior experience required
SOCIAL EVENTS
At Chabad it's not all food and study.
Join any of our many social events, ranging from Paint Nite, Girls Night, Movie Night, Kosher Cooking Club, and much more! Meet new faces and unwind from classwork with friends.
Got an idea? Suggest it, and let's make it happen!
JEWISH EDUCATION
One-on-one. Weekly classes. Sinai Scholars internship. Grill the Rabbi Q&A. Join any one of these amazing study sessions to grow your Jewish knowledge.
Want to study a topic of your own? 
Hit us up to discover any topic in Judaism at your own pace, in a one-on-one session with Rabbi Peretz or Mushka.
Ask all the questions you've always held back.