Its the Newest BOX out there - only this one promises memories and conection
HOW IT WORKS 
Brought to you by Chabad of Baton Rouge, Judaism UnBoxed is hands-on Jewish discovery and growth, Jewish culinary lessons, and quality family time all in one. We make Jewish learning and getting in the holiday spirit fun and exciting for the whole family with our unique and engaging holiday boxes! 
1) ORDER 
Pick your plan and order your Challah or Holiday Kit. Our kits are great for all ages. Children follow recipes alongside an adult creating a meaningful Jewish experience and memories together.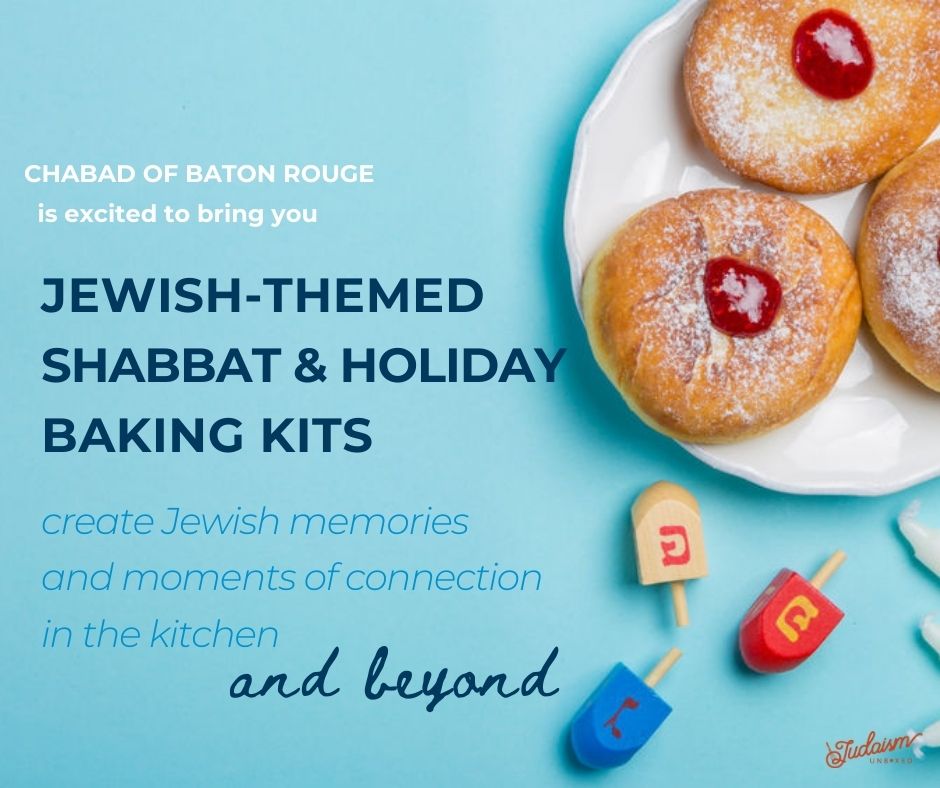 2) RECEIVE 
Receive holiday baking kit boxes in advance of the Jewish holidays and/or challah baking boxes every month. Our curated boxes include all the pre-measured ingredients, recipes, kitchen utensils and supplies, aprons and kid-friendly holiday learning guides to make baking holiday treats together a memory that will be treasured. 
3) CREATE JEWISH  MEMORIES 
Open our box, explore all the fun surprises and get baking while creating new family traditions and holiday memories together. 
HERE'S A SPECIAL GIFT TO YOU!  USE COUPON CODE: 225CHABAD AND SAVE $10