Jump-start your week with a power meal that will nourish your Body and Soul. 
 
On one Sunday of every month we'll be hosting a Kosher BLT club - Bagels, Lox & Teffilen. 

We'll provide pairs of Tefillin and instructions or you may bring your own.

No background or experience with Tefillin necessary!

Wrap Tefillin, recite a prayer and enjoy bagels, lox & cream cheese, with a cup of freshly brewed coffee & a good shmooze.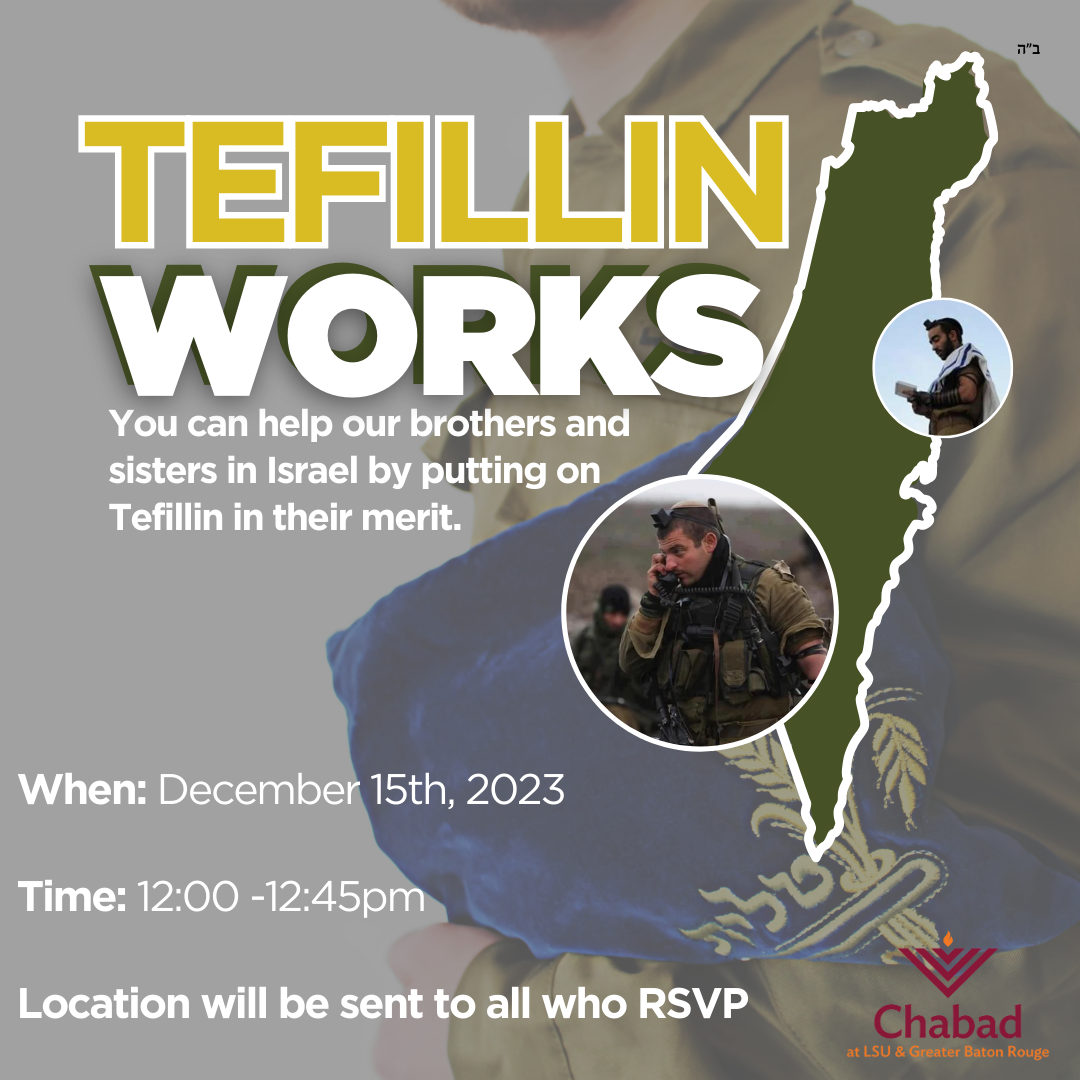 What are Tefillin? 
Tefillin are black leather boxes containing Hebrew parchment scrolls, worn by Jewish men and boys every weekday.
A set includes two—one for the head and one for the arm.
Each consists of three main components: the scrolls, the box and the strap. 
When
December 15th, 2023 from 12:00 PM to 12:45 PM
Location
Upon Rsvp
LA
United States