Gan Israel is part of the largest and fastest growing network of Jewish day camps in the world. Gan Israel's enjoys a well-earned reputation as a trendsetter with innovative ideas, creative programs and new activities.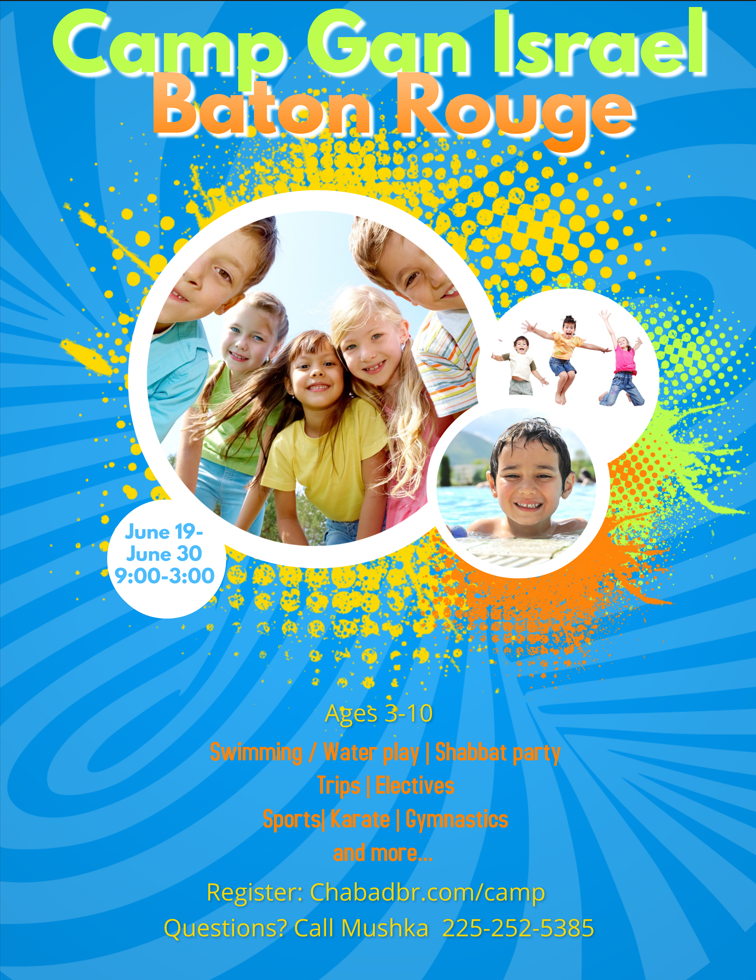 Dates & Rates: 
Two one week sessions, June 19th - June 23rd & June 26th- June 30th
$225 per week | Hot Kosher Lunch included | 1 Camp t-shirt included A 5% Multi Child Discount will be applied after registration is completed" includes all activties trips, lunch, snack and t shirt"
Some the fun your child will enjoy
Swimming/water play

Shabbat party

Trips

Electives

Sports

Karate

Gymnastics

and more... 
Calendar of trips & activities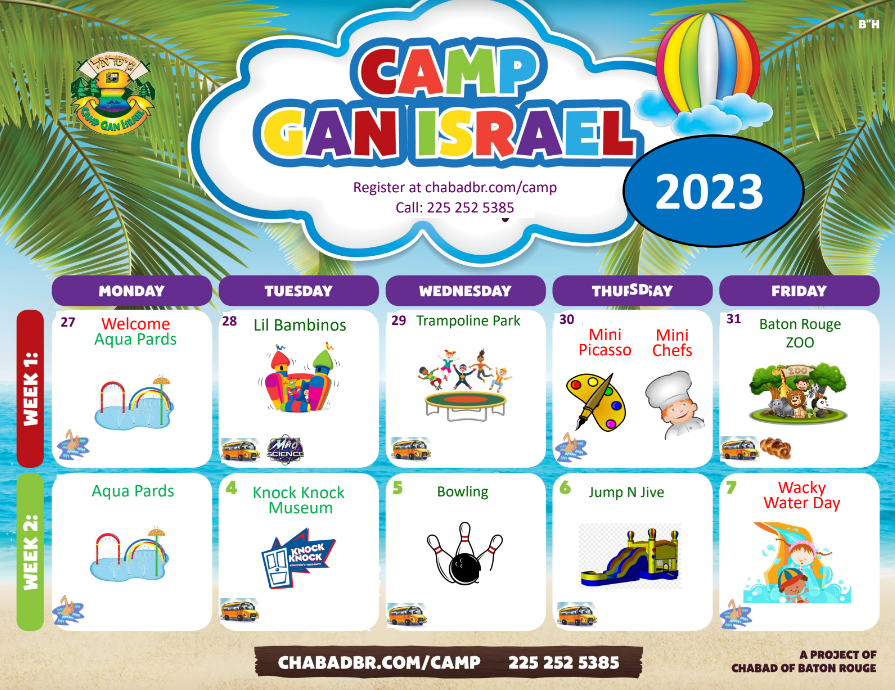 Culture 
Gan Israel campers are imbued with a deep sense of pride in their Jewish heritage and a love for the land of Israel. Weekly Judaic themes are taught through exciting activities, stories, songs, games and contests, which are part of the unique Gan Israel experience. Combined with group discussions and educational programs, these events bring to life the beauty and values of our tradition.